In my 32 years of career as a professional working for the same company I have been able to manage different groups of people in 3 different countries. From my humble beginning as a supervisor when I was in charge of 8-10 people to times when I was in charge of an entire manufacturing facility with more than 450 people from more than 20 different countries and finally where I am at in China managing well over 120 people and indirectly more than 1000.
我32年的职业生涯一直在同一家企业度过。我曾经在3个国家管理过不同群体的员工。我从初级的主管,面对8-10位员工开始,到管理一个工厂,拥有超过450位来自20个不同国家的员工。最后,我在中国领导着120多位员工,间接管理的还有1000多个人员。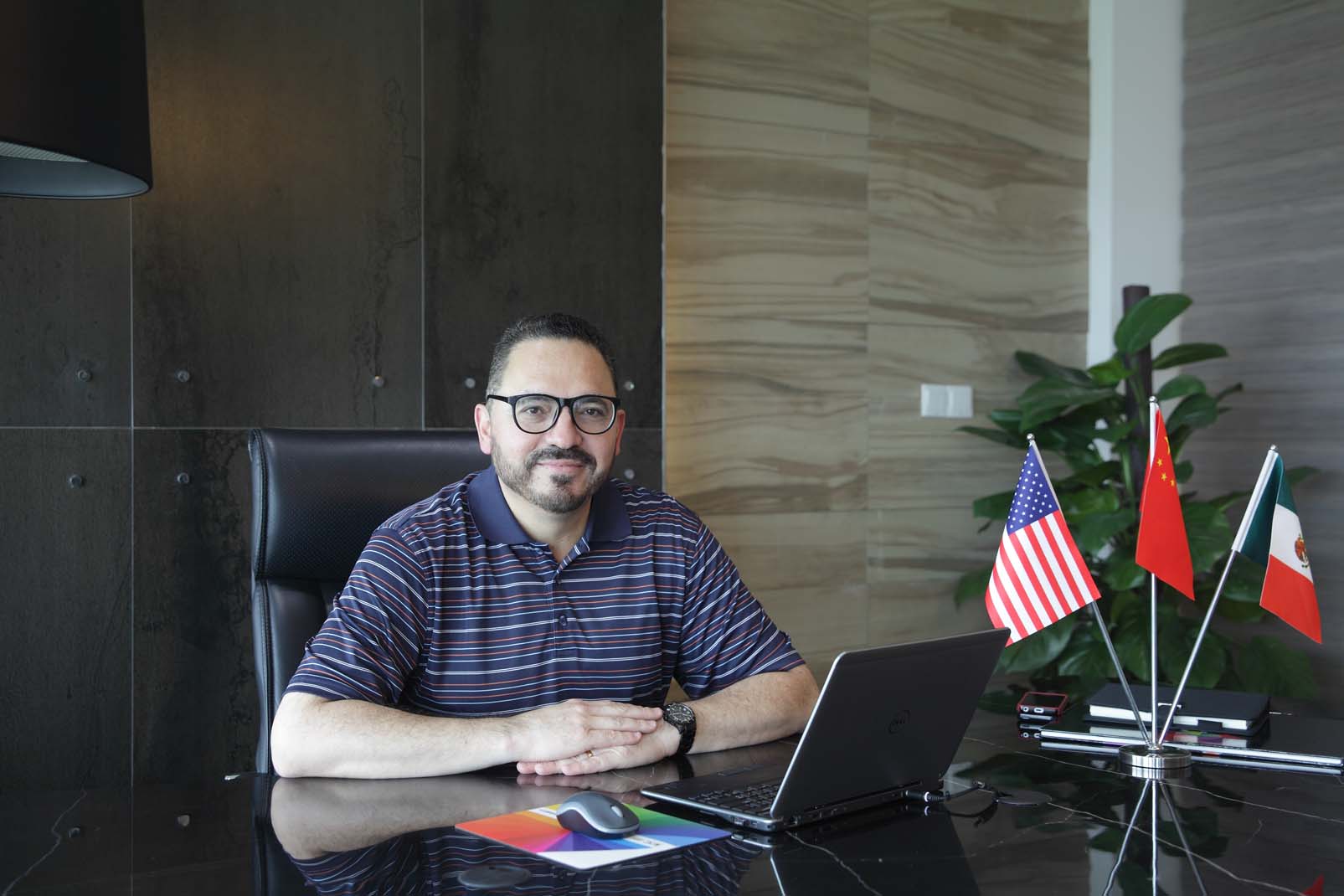 Each and every time and all of these different groups represented a different challenge because of their size, culture, age or position in the company. As an example when I started in the company and being only a 24-year inexperienced engineer it was challenging managing the 8-j10 employees that I was in charge of, some of which were twice my age.
每一次,管理所有这些不同的群体都代表了不同的挑战,因为他们的人数多少、文化、年龄或在公司中的职位都不同。举个例子,我刚进公司的时候只是一个没有经验的24岁的工程师,管理8-10个员工是一个挑战,甚至有些员工的年龄是我的两倍。
Equally challenging was to manage a much bigger group of people of 450 from 20 different countries. Here the biggest challenge was understanding all the different cultures, backgrounds and different ways of thinking of people that emigrated to the USA from countries like Russia, Central America, Colombia, Argentina, Korea, China, India and so on. Each and every group was quite different from the other depending of their country of origin. Some were very easy to deal with while others were quite a challenge to manage.
同样具有挑战性的是,管理一个由来自20个不同国家的450人组成的更大的团队。在这里,面临的最大挑战是了解所有不同的文化、背景、思维方式。他们从俄罗斯、中美洲、哥伦比亚、阿根廷、韩国、中国和印度等国家移民到美国,因为不同的原国籍从而每个群体之间有着很大的差异。一些群体很容易管理,而有些则是一个挑战。
And finally here in China even though we started small and with only 4-6 employees, later we reached more than 120 of very young, energetic, hardworking, aggressive, ambitious, dynamic professionals.
最后在中国,尽管我们开始时的规模很小,只有4-6名员工,后来我们发展到拥有120多个非常年轻、精力充沛、勤奋、积极进取、雄心勃勃且充满活力的专业人士。
Certainly I can write a book on how different it is managing all these different groups in all these countries at different stages of my career. But I also have found out many common denominators and many important differences in these groups that I managed in Mexico, The United States and China.
当然,要讲述在我职业生涯的不同阶段,管理这些不同国家的不同群体是怎么的不一样,我可以写一本书。但是我从我在墨西哥、美国和中国管理过的这些群体中,发现了许多共同特质和重要的不同点。
Here I am only going to focus and share with you the factors that I consider important while managing people, why they leave companies, why they perform, why they underperform, what excites them, why they get bored, what motivates them, what frustrates them and so on.
在这里我只想集中和大家分享我认为在管理人员时的重要因素,如:他们为什么离开公司,为什么表现出色,为什么表现不佳,什么让他们兴奋,为什么他们会感到无聊,是什么激励他们,而又是什么让他们沮丧等等。
Top 10 important things that I have experienced in my career managing people that you must pay attention to:
在我管理人员的职业生涯中,有十大重要事项是你必须要注意的:
· People like humbler bosses rather than strong fist ones
·人们喜欢谦逊而不是强势的老板。
· Organizations with flat structures work much better than multilayer ones
·扁平的组织架构比多层的好得多。
· You must be very aware of the needs and cultures of the people you manage as they may be very different than yours
·你必须非常清楚你所管理的员工的需求和文化,因为他们可能和你的非常不同。
· The younger generations of employees that were born after 1990 are more anxious to move up faster in the organization
·90后的员工在公司更渴望得到更快的升职机会。
· Good communication with your employees is a key factor and often talk, meet and let them know of their status, performance, where they are going, what they can get, what they can learn, where they can go
·与你的员工有良好的沟通是一个关键的因素,经常与他们交谈,让他们知道他们的状态、表现、方向、能得到什么、能学到什么、能去哪里。
· A big "No" is to give preferential treatment to any employee
·给予所有员工优待是一项大禁忌。
· Provide an environment in your company where the employees could breathe camaraderie and where they could nourish of knowledge that will motivate continuously creativity and innovation
·在你的公司里创造环境,让员工可以感受到同事之间的情谊,让他们获得不断激发创造力和创新精神的知识养分。
· Make your employees aware of their accomplishments and promote a recognition system in your organization
·让你的员工意识到他们的成就,在团队中推广认可制度。
· Make sure you let your employees know on how they are contributing to the progress and success of the company by showing them their work and the results
·展示员工的工作和成果,让他们知道他们对公司的进步和成功做出了怎样的贡献。
· You should always set the example and promote the best working habits
·你应该树立榜样,培养最好的工作习惯。
· People want to learn, there is hunger of knowledge and you should provide the tools to make it happen starting with yourself
·人们渴望知识,想学习更多,你应该提供学习的工具,让学习从你自己开始。
Contrary to what most people believe the main reason in my experience that people leave companies IS NOT the money. It is certainly a factor than rather being the main cause is more of a consequence that inevitably causes an employee to leave. People don't leave bad companies they leave bad leaders that don't communicate and interact clearly with them.
与大多数人的想法相反,在我的经验中人们离开公司的主要原因不是钱。这当然是一个因素,但不是主要原因,更多的是不可避免地导致员工离职的后果。人们不是离开糟糕的公司,而是离开沟通和互动交流不清晰的糟糕领导。
People want to follow leaders and companies where they are going to grow, learn and flourish where there is a good environment that promotes innovation and creativity and where there is a fair payment.
人们想要跟随能让他们成长的领导和公司,在鼓励创新和创意的良好环境并且有公平报酬的地方学习和发展。
If you are not doing some of these points that I mention above you could be or certainly will have high employee rotation.
如果你没有做到我上面提到的几点,你可能或肯定面临很高的员工流动率。
I wish I had in my past in the company a great leader to follow, I didn't quite have it for most of my career but I learned a lot of good things in the company and many not so good ones that I tried to stay away from. I know clearly how that affected me but that didn't discourage me from moving forward because what I didn't have I replaced by auto motivation or self learning or training. But I made myself a promise that if I ever became a manager or executive to never make the mistakes and flaws I had or saw in the past when I was just a young professional, and provide my future employees everything I never had and to always share my experience and wisdom to them to make them better persons and professionals.
过去我曾经希望在公司里有一个伟大的领导可以让我跟随,然而在我职业生涯的大部分时间里我并没有找到。但是我在公司里学到了很多好的东西,同时我也尽可能避免那些不好的东西。我很清楚它们对我的影响,然而这并没有阻止我前进,我通过自我激励、自我学习或训练来代替了我没有得到的东西。在我还只是一个年轻职业人的时候,我就对自己承诺,如果将来成为一名经理或高管,永远不要犯我曾经见过的错误和缺陷,要为我未来的员工提供我以前从来没有得到的所有东西,为他们分享我的经验和智慧,让他们成为更好的人、更专业的人。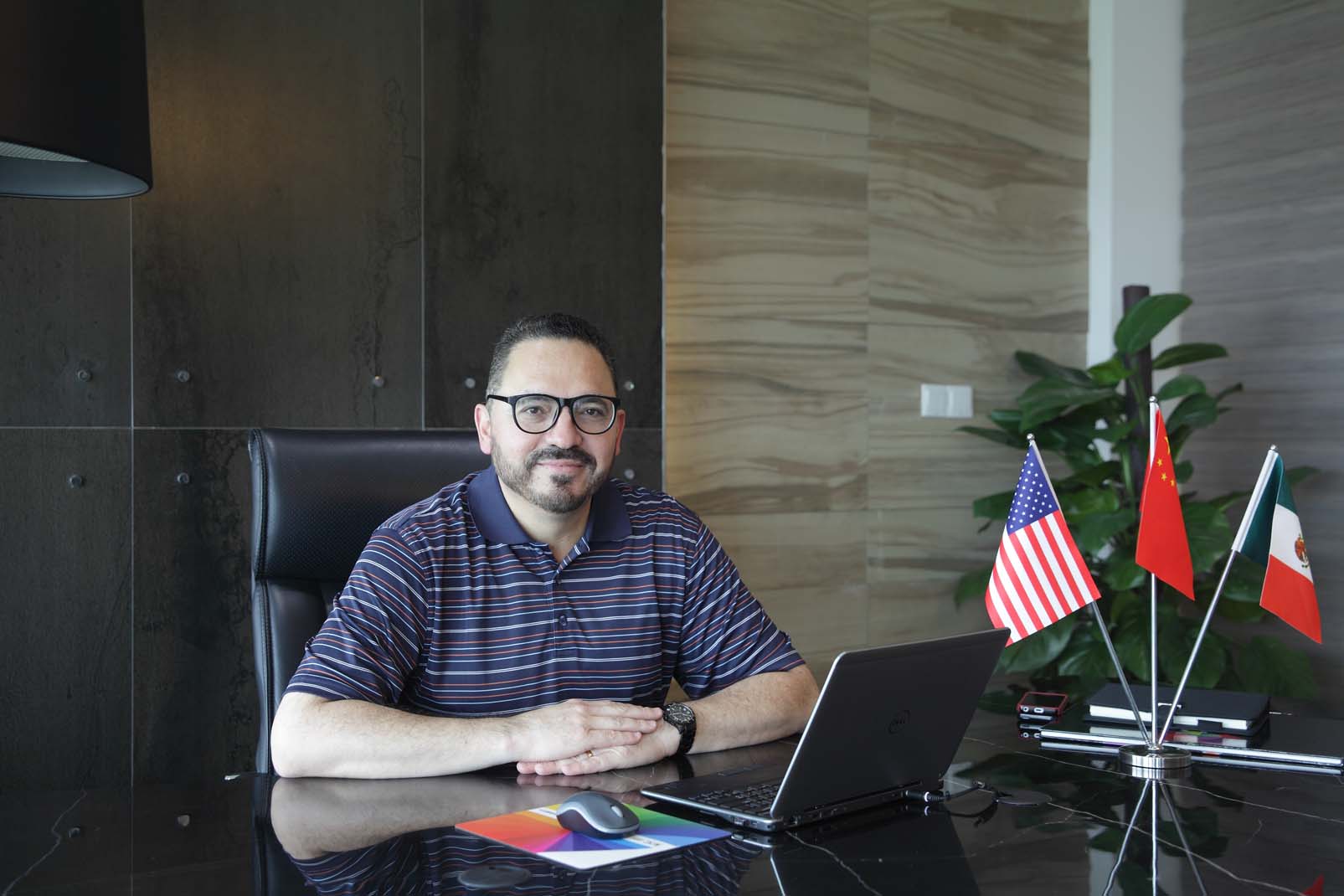 本文链接:
http://http://www.icctc.cn/content/?1891.html