无可否认现在的状况很困难,今天我们将谈谈出口的问题,而不是总是关注国内市场。
出口问题是我们的行业现在正遭受困难的原因之一。最近对中国关上门且不仅在陶瓷行业的国家是美国,而且不幸的哪怕美国对于中国陶瓷制造商不是单一的最大市场,也是世界上最大的出口市场之一。这种情况像滚雪球似的滋生出一系列问题,很快就会影响到国内市场,当这些公司试图给无法销售到美国的商品寻求市场,结果就像你在中国了解到的状况,同时其他出口市场不一定需要这样的产品。不同品牌的工厂需要保持窑炉满负荷运转,以便将成本降低到具有竞争力的水平,我说的是具有竞争力的水平,而不是很低的水平,因为中国不再是世界上成本最低的陶瓷制造地。不过在大多数项目中,中国仍然很有可能是性价比最高的国家之一,因为就付出的钱来说,您可以在中国买到最好的瓷砖。
通过这种方式,意大利制造商弥补了美国的进口放缓,美国最终在经济衰退结束时采用了意大利不同品牌提供的一些新款式。
如今,许多亚洲国家的发展速度非常快:像印度,印度尼西亚,泰国,菲律宾,越南等等。 这些市场在某种程度上与中国风格保持一致,但他们对于陶瓷产业存在地方保护主义,令陶瓷制造商出口到这些国家难度有些大。
幸运的是,世界很大,总还有其他地方、其他国家和大洲做得很好,它们正在进行、兴起或刚醒来想要使他们的基础设施变得更好。 其中之一是非洲。 这是可以帮助中国行业出口渡过难关的下一个巨头吗? 我想只有时间会告诉我们答案......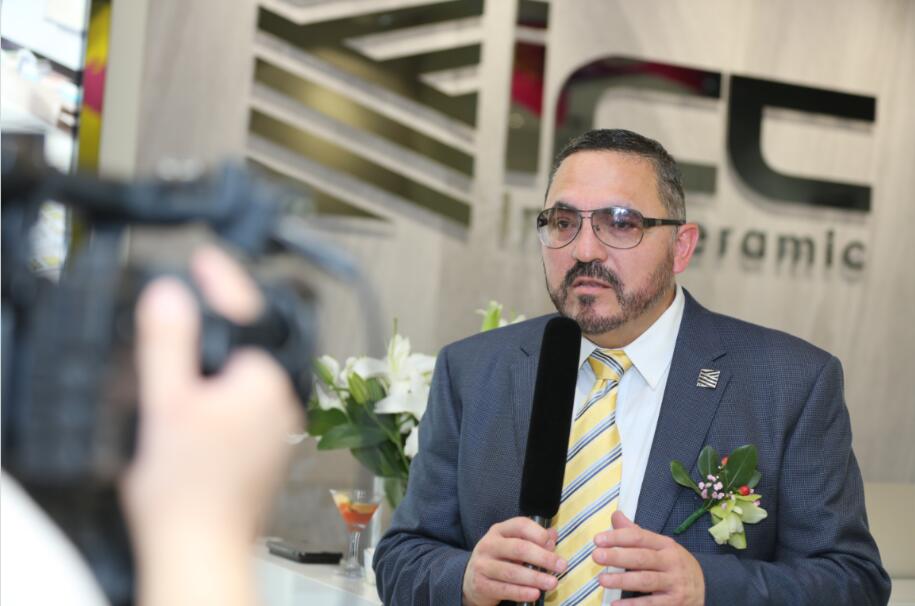 There is no denial that things are difficult now, today we are going to talk a little about exports-instead of focusing as always on the domestic market.
Exports are one of the reasons why also our industry is suffering now. The latest country slamming the door to China not only on our ceramic industry has been the USA, unfortunately one of the biggest export markets in the world if not the biggest as a single country to Chinese ceramic manufacturers. This situation starts a snowball of problems that soon affect the domestic market as the companies try to find a market for the goods that are not being sold in the USA anymore ending as you all know in China and not necessarily in other export markets. The factories of the different brands need to keep their kilns running at full capacity in order to keep their costs down to competitive levels, and I say competitive and not low as China is not the lowest cost ceramic manufacturer in the world anymore. Still is quite possibly in most items one of the top in cost-goods ratio as it certainly the one countries that you get the best ceramic for what you pay.
I wanted to share with you a story of the Italian industry as I very well remember the days back in the years 2009-2011 when their industry shifted significantly from a Pro-USA export kind of goods to a more European minimalist kind. I remember as it was yesterday how during those fairs in Bologna back in those years the different brands were showing products that didn't seem to work that well anymore for the USA as the Italian ceramic industry focused back then on a more attractive market in Europe instead of America. China was not even on the radar, but other countries in the world started kind of liking these larger sizes, simpler styles that soon became popular in their markets as well; one of them Mexico who is one of the largest ceramic markets in the world.
In this way the Italian manufacturers compensated the slowdown in imports by the USA country that eventually when the recession was over even adopted some of these new looks being offered by the Italian Different brands.
In these days now many Asian countries are developing very fast: India, Indonesia, Thailand, Philippines, Vietnam to name a few. These markets are kind of aligned with the Chinese styles in some way but there exists protectionism of their ceramic industries for those countries that have ceramic manufacturers making it kind of difficult at times exporting there.
Fortunately the world is big and there are always other places, other countries and continents that are doing well, that are emerging,waking up and making their infrastructures better. One of them is Africa. Could this be the next giant that could help the export industry in China get out of this troublesome days? I guess only time will tell...
Humberto Valles
ICC General Manager
本文链接:
http://http://www.icctc.cn/content/?1938.html