西班牙陶瓷行业陷入致命陷阱 Spanish Ceramic Industry falls into a death trap!
假如你们最近没有跟进世界陶瓷信息和了解西班牙陶瓷生产企业的现状,我想和你们分享一些对于这个国家发生的一切的个人看法。西班牙是全球五大顶级瓷砖生产国之一,我们应该去关注它。
无论喜欢与否,西班牙直接或间接地和我们中国陶瓷行业在全球范围有关联、影响和竞争,这个强有力的竞争对手因为它的创新,效率, 现代化以及技术能力已经多次被视为世界第二大陶瓷强国。它举办着世界上最具影响力也是参展人数最多的展会之一:CEVISAMA,这个展会每年二月份在西班牙的瓦伦西亚举办。
西班牙一直是我们行业的关键选手,它以世界上最好的墙砖生产国而著称,规格无论大小,从10x20cm到40x120cm不等。这里有喷墨机的发明者Kerajet,它也是一些最大的最有影响力的瓷砖原材料供应商以及喷墨墨水商比如Esmalglass和Tottecid的股东。这里还有一些世界上最大的陶瓷生产集团:Pamesa每个月能够生产超过一千万平方米。最后,它还拥有世界上最具影响力、激励性以及创新性的、让人仰望的企业Porcelanosa.
当然了,西班牙凭着上述提到的这些事情就够格位居我们行业食物链的顶端了。但是过去几年里在西班牙所发生的事情绝对也是我们需要了解、关注和担心的。
从2008年的瓷砖全球大衰退开始,西班牙一直在为了保持自己的顶级地位而挣扎,不仅仅在瓷砖的生产量上,还有最重要的在创新方面。
在过去的10-12年里,它经历了很多起伏并且有能力去打这些仗,整个行业尤其是在过去的五年里被强化了,而且拥有四大极具影响力的陶瓷集团,控制了它们整个行业的命运,Pamesa集团,Argenta集团,Porcelanosa集团,Stylnul和Baldocer集团。行业还拥有其他响当当的名字或者集团,比如Grespania和Apavusa等等。
在过去8-12个月里面,有一些品牌掀起了一场猛烈的价格战,非常快地将除了Porcelanosa之外所有企业都卷入其中,它是如此之猛烈,以至于价格降到了让人难以置信的地步,形成了一场波及世界陶瓷行业的海啸。因为这场价格战,以及结合来自中美贸易战的间接受益,它们能够增加向美国出口的份额。
还有很多过去的有名的企业正在凋零或者已经消失了,比如:
这看上去很好,但同时也给了我这样的印象,它们已经陷入了一个陷阱,也许能够由此增加出口份额,但是随之而来的是一个大的价格罚单:一个长期的不可逆转的行业降级。
西班牙近年一直在持续地走低,不再那么创新了,成为了一个更主要基于价格而不是创新和质量来吸引关注、消费者、买家以及瓷砖分销商的国家。
为了生存和不出局所经历的价格战已经造成了损害,我希望我们都能够从这个例子中学到一课,避免这样的错误以及在这个国家发生的后果。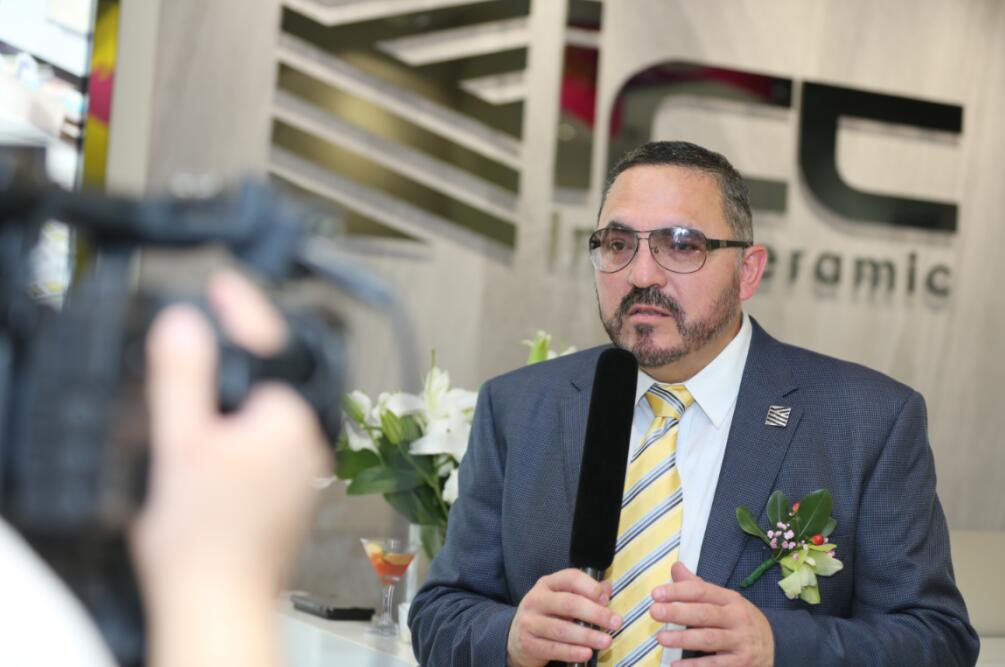 In case you haven't been following the world ceramic news or are aware of information of the status of the Spanish Ceramic manufacturers, I would like to share my personal opinion of what is happening in this country that we should all pay attention to as it is one of the top 5 ceramic tile producers of the world.
Spain either we like it or not is directly or indirectly related, influential, competitor of the Chinese Ceramic Industry throughout the world. This Fierce competitor has been many times been considered as the second most powerful ceramic country in the world because of its innovation, efficiency, modernity and technological capability. Holds one of the most influential and most visited international ceramic fairs in the world: CEVISAMA that is every year done in the month of February in the city of Valencia, Spain.
Spain has been a key player in our industry, they have been very well know for being the best wall tile manufacturers of the world, either small or big sizes ranging from 10x20 or 40x120 and anything in between. Inventors of the digital machine: Kerajet, holders of some of the biggest and most influential ceramic raw material suppliers and digital inks like Esmalglass and Torrecid, and some of the biggest ceramic tile manufacturers groups in the world: Pamesa capable of making more than 10,000,000 square meters per month and last but not least also has one of the most influential, inspirational and innovative companies to look up to in the world in Porcelanosa.
Certainly just with the few things mentioned above is qualified to be on the top of the food chain of our industry. But what has happened in the last few years in Spain is certainly something that we need to be aware of, worried about and pay attention to.
Since the big ceramic world recession of 2008 Spain has been struggling to keep its position on the top not only in ceramic manufacturing volume but also and most importantly in innovation.
It has had its ups and downs in all these past 10-12 years and has certainly been able to fight this battle, the industry has been specially in the last 5 years being consolidated and have 4 extremely influential ceramic groups that control the destiny of their entire industry in Pamesa Group, Argenta Group, Porcelanosa Group, Stylnul and Baldocer. The industry has other big names or groups like Grespania and Apavusa, and so on.
And many other well known names of the past that are fading or have disappeared like: Cicogres, Keraben, Halcon and Alaplana.
Cicogres,Keraben,Halcon和Alaplana。
In the last 8-12 months some of the brands started a fierce pricing battle that very rapidly sucked all in ang got everyone involved except Porcelanosa, so fierce that has driven prices down, so down that is hard to believe and created a world ceramic tsunami. Because of this pricing war they have been able to increase their market share in exports to the USA combined with the indirect benefit of the trade war between China and the USA.
While this may seem good, it gives me the impression that they have fallen into a trap that may have increased their share in exports but it came with a big price ticket: a permanent irreversible downgrade of their industry.
Spain has been steadily, consistently going down and not innovating as much, becoming a country that attracts attention, consumers, purchasers, and ceramic distributors based mostly only on price and no longer on innovation and quality.
The internal pricing war they are living to survive and to stay relevant has certainly done its damage. I hope we all learn the lesson with this example and avoid the mistakes and,or consequences of what has happened in this country.
Humberto Valles
ICC General Manager
本文链接:
http://http://www.icctc.cn/content/?1942.html