事情变化得很快 THINGS ARE CHANGING FAST
过去的几个星期,我在不同的城市和佛山看到了很多好东西。我看到了更好的展厅、更好的整体产品、漂亮的纹理、质感、大规格、非常好的设计,等等。
我还记得在过去2003-2005年的日子里,找到好的产品或可靠的品牌对我来说是多么困难。有时候,我要花好几个月的时间才能找到一件像样的釉面砖,购买并出口到北美。但是现在,事情发生了巨大的变化,因为你到处都能找到好的东西。
我想说,这个行业在过去24个月里发生的变化比过去24年都要多。令人难以置信的是,它正以如此快的速度和如此好地朝着正确的方向前进。不久前我预言中国最终会成为世界的一个参照,在过去看来这是不可能的:设计!
没有什么比向我们北美的同事做出某些预测更让我高兴了,他们的第一反应是觉得难以置信,甚至笑了。但是多年以后,当他们用自己的眼睛看到我所预测的结果时,他们的反应就完全不同了。我喜欢证明他们是错误的,正如我之前做过很多次那样。
如今,在中国的许多大型陶瓷购物中心,你能看到的已经不是2到3个,而是15或20个精心打造的世界级展厅,达到顶级水平的品牌数量在持续增加。竞争一如既往地激烈,但我觉得如今已经不再像过去那样只在价格方面了。现在还有设计、产品和展厅。
这种速度简直令人难以置信,对于那些不住在这里的外国人来说依然难以理解,现在比以往更快,其中毫无疑问还有一个因素:执行事物的速度!
如果只有一件我可以提及的显而易见的事情,那就是如果你留意所有的细节,你很快会发现,许多品牌之间并没有太大的区别,似乎尽管东西在变得更好,但给我的印象是很多品牌都是以同样的方式呈现事物,产品、展厅风格和装饰都更好,但总体上似乎是相似的。走卖场的时候,我总是告诉我们的员工和同事一个简单的测试。遮住你的眼睛,带你去一个漂亮的展厅,到看不到品牌名称的区域。如果你能告诉我这是哪个品牌,那么这家公司肯定做对了,但如果你说不出是哪个品牌,那么它就仅变成了又一个……大多数时候他们都说不出来。所以,在我看来,重要的是也要在那些让你与众不同的事情上下功夫。很多品牌做得对,但大多数其他品牌还没有。
去年4月份,我们接待了一些来自北美的访客,他们对我们在中国做的事情印象深刻:我们的产品、规格、展厅、活动等等。我告诉他们,我希望他们能在下一年再来,看看我们计划做的所有改变和调整会让一切变得好多少。遗憾的是由于新冠肺炎疫情,他们不能来这里,希望在接下来的几个月有可能。我知道,如果他们来了,他们会对改变大为惊讶,因为一切难以置信。
这个行业的发展迅速,到明年年中或接近年底时,该行业将达到令大多数持怀疑态度的人印象深刻的水平。我知道它的发展速度正在缩小与意大利和西班牙在产品设计、展厅装饰方面的差距,而且一去不返。
中国正在建设世界级的产品和展厅,以及世界上最好的陶瓷或建材购物中心,外国人将不再仅仅因为价格而来中国购物。随着中国陶瓷工业的迅速发展,中国将成为世界的参考。我很高兴能成为这种现象、这种变化的一部分,能够在最高水平上进行竞赛。它要求你做的事情要有精准的战略方向、速度、团队合作、努力工作、奉献和激情,来跟上步伐。因为如果你眨了眨眼,你可能就会落后!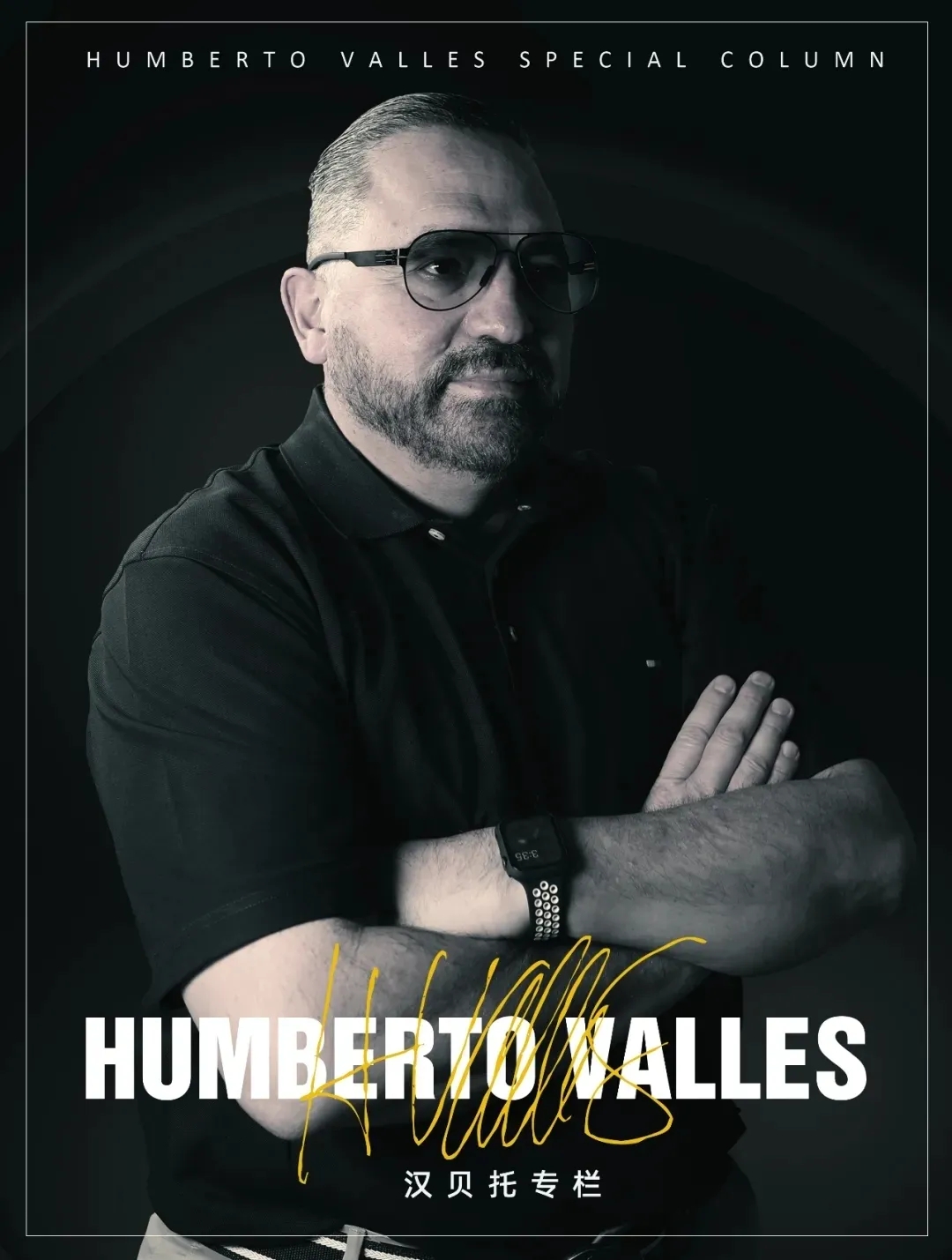 In the last few weeks I have seen so many good things on my trips to different cities and also here in Foshan. I have seen better showrooms, better overall products, nice textures, finishes, big sizes, great designs and so on.
I remember the old days back in 2003-2005 how difficult it was for me to find good products or reliable brands. Sometimes it would take me months to find a decent glazed porcelain product to purchase and export to North America. But now, things have change drastically as you find good things everywhere.
I would say that the industry has changed in the last 24 months more than in the previous 24 years. It is incredible how fast and how well it is moving in the right direction. I predicted not too long ago that China would eventually become a world reference in what back then seemed impossible: Design!
Nothing makes me happier than to make certain predictions to our people of North America and their first reaction is of incredulity or even they laugh but when years later they see with their own eyes what I predicted then their reaction is completely different. I love to prove them wrong as I have done it for so many times before.
Now days in many of the big ceramic malls of the country you could find not 2 or 3 but 15 or 20 incredibly well finished and decorated world class showrooms. And the number of brands getting to the top level just keeps increasing. Competition is fierce as always but now I feel that it is no longer only with pricing like it used to be. Now it is also with design, product and showroom.
The speed is simply incredible and still incomprehensible by the foreigners that do not live here and now more than ever is with no doubt also a factor: The speed of execution of things!
If there is only one thing that I could mention that is noticeable, is that if you pay attention to all the details you will find out quickly that there is not much of a difference between many of the brands as it seems that even though things are getting better with many it gives me the impression that many of them present things in the same way, as products, showroom styles and decoration are better but overall seem similar. I always tell our employees and co-workers about a simple exercise when you are at the malls. I cover your eyes and take you to a nice showroom to an area that you can't see the brand name. If you are able to tell me which brand it is then that company is definitely doing things right but if you can't tell which brand it is then it just becomes one more… Most of the time they can't tell. So, in my opinion it is important to also work on those things that make you different. Many brands do it right but most others don't.
Last year when in the month of April, we received some visitors from North America they were very impressed with what we were doing in China: Our products, sizes, showrooms, events, and so on. And I told them that I wish they could come the following year to see how much better everything would be with all the changes and adjustments we were planning to do. Unfortunately, due to COVID-19 they were not able to come here, hopefully in the next few months. I know if they come they will be astonished by the change as it is hard to believe.
The industry is moving fast and by the middle or towards the end of next year will reach a level that will impress the most skeptical persons. I know that the speed that it is moving is making the gap with Italy and Spain in product design, showroom decoration so close that there is no coming back.
China is building world class products and showrooms and ceramic or building materials malls that are simply the best in the world and no longer will be a place where foreigners come to buy because of price only. China will become a world reference as it rapidly improves its ceramic industry. I am so happy to be part of this phenomenon, of this change and be able to compete at the highest level. It demands precise strategic direction, speed, teamwork, hard work, dedication and passion in what you do to keep up with the pace because if you blink you may stay behind!
Humberto Valles
ICC General Manager
本文链接:
http://http://www.icctc.cn/content/?2315.html