保持你的眼睛和耳朵开放 KEEP YOUR EYES AND EARS WIDE OPEN
我刚刚结束了一个在中国西南五个城市的迷你旅程。我去了南宁、柳州、贵阳、重庆和昆明。我上一次的旅程是一个月前到杭州、湖州、昆山和常州的华东之行。
正如大家所知,行程的主要目的和我们陶瓷行业相关,通过拜访不同城市的经销商了解中国市场的现状。在此次行程中,我注意到了一些事情,这些对于你们大部分人来说可能是显而易见的,但也有可能其他人没办法看到,因为并不容易被意识到。另外顺便说下,有些城市我第一次去,有些城市则可能是这两年里的第一次去,比如说昆明,在2018年的开业庆典后我第一次去。
当我完成上面提到过的那几个华东城市之行的时候,通过看到不同品牌正在做的事情,给到我对于中国市场状况的大致感觉。流行的规格,颜色,风格以及表面处理,不同品牌的进度,谁做得多一些, 谁做得少一些,进口品牌的状况,品牌们通过调整他们的展厅做出的改变等等。在那次行程中,所看到的东西给我非常深刻的印象,也许导致我过快地做出了一些结论。
这次华西旅程给了我一些答案,清楚地告诉我只去4-5个城市就作出评估是不正确的,无论它们在规模与地缘上有多大的差异。我们去到的不同城市与市场就像当地的人、食物、语言、风俗以及基础设施一样,都非常的不同,它们都有各自独特的做事方式。
此次行程和以往大部分行程不一样的是,我们去了每个城市不同的瓷砖市场,从居然之家到红星美凯龙再到当地主流市场,以及拜访了不同的设计和家装公司。很大程度上,会给你一种印象在大部分的中国城市的事物都很相似,但是在其它一些方面,它们却又不一样,甚至有时候非常不一样。如果你不注意这些细节的话,你也许无法看到这些差异。去了解这些差异也正是让事情变得更加有趣的地方。
我在贵阳看到了迄今我在中国看到的最好的红星。对我来说,通过对这里面入驻的品牌以及它们在市场上展示自身的方式的判断,这是最先进的瓷砖卖场,这里能看到在新冠疫情市场开放之后,各大品牌展厅最新的形象以及产品设计。说实话,我本来没有期望这些。同样我在重庆看到几个大型的红星和居然之家,其中一个正在建设中,预计将会在今年10月份完工,这可能也会是我在中国见到的最大的之一。当我们在参观建设中的工地过程中问什么时候完工的时候,他们回应说3个月。在我听来这是很有趣的。我可以告诉你在其它大部分的国家答案可能是至少再过一年,而在中国只要3个月。这也是能够解释在这个国家做事有多快的一个简单例子。一种大部分的外国人无法理解消化的速度。这是一门生意同样也是执行的速度。在中国事情发生得太快,如果你眨个眼的话,你可能就错过了很多东西。
在此次行程之中与之后,我很清楚现在是大板"岩板"的时代。 更大的规格正在变得更加流行,从现在看上去更像入门级的75x150cm规格开始,到正在获得非常多的关注的90x180cm中大规格,再到120x240,120x270,160x320以及160x360cm这样很明显成了大家都要有不然就要出局的超大规格。
那些典型的头部品牌们正通过生产正确的规格迅速行动。他们正在安装生产线在中国生产大板并且停止进口来自印度或欧洲的大板,产品设计越来越好,表面工艺也变得更好,店面更加漂亮、现代、装饰得更好。而且他们都行动得很快,非常快。我决定更多地走出去,去不同城市,为了不要错过任何正在发生的事情,为了更加意识到变化,为了做出更好的市场调研评估,甚至和不同的部门人员一起,这样他们就可以亲眼看到这些东西。仅仅在公司办公室里听到或看到图片是不一样的。我相信,除非你睁大眼睛和耳朵,否则你可能会错过行动而落后。成功的关键是了解市场走向,比任何人都更快地去做市场需要的事情!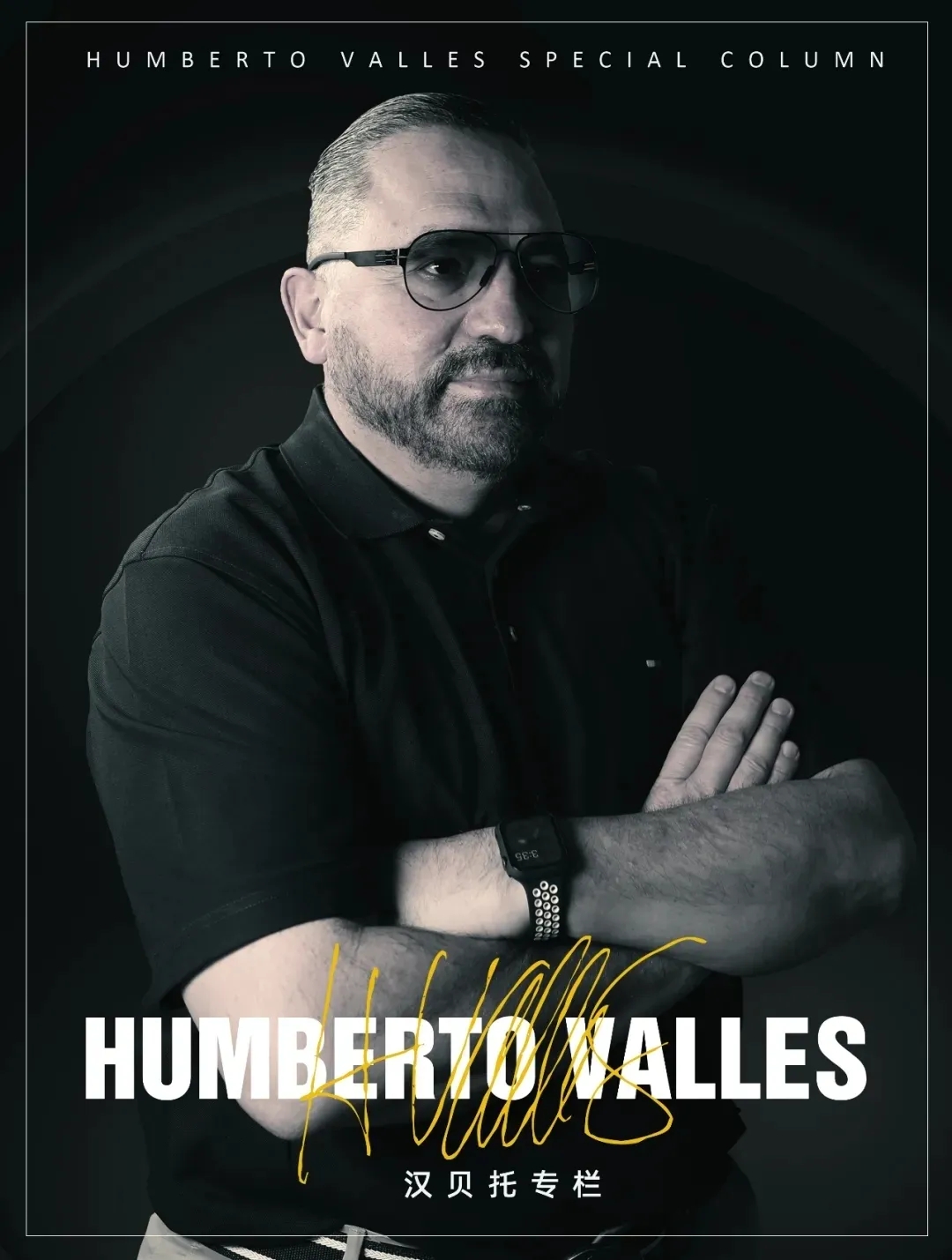 I just finished a mini tour of five cities in the west of China. I traveled to Nanning, Liuzhou, Guiyang, Chongqing and Kunming. My last trip was to the east coast about a month ago to Hangzhou, Huzhou, Kunshan and Changzhou.
As you all know, the main purpose of the trip is related to our ceramic industry and understanding the status of the Chinese market by visiting distributors and their stores in the different cities where they are located. I noticed several things during this trip that to most of you could have said were quite obvious and some others that maybe some of you couldn't see because they were not easy to notice. This was by the way, my first time to some of these cities and to others the it was the first time in two years like to Kunming when we had the grand opening of our store there in 2018.
When we finished our last trip to the west coast to the cities I mentioned before, I felt it gave me a general idea of the status of the market, by looking at the things that some of the different brands were doing, the sizes, colors, styles and finishes that were the most popular, the progress of the different brands, who was doing more and who was doing less, the status of the imported brands, the changes the brands were doing by adjusting their showrooms and so on. On this trip, I was quite impressed with what I saw and maybe jumped a little too soon to start making certain conclusions.
This last trip to the west of China gave me some of these answers and showed clearly to me that it was incorrect to start making assessments of the market by only judging it by going to 4-5 cities regardless of how different they were in size and how close or far they were geographically speaking. The different markets and cities that we went to just like the people, food, language, customs, and infrastructure were significantly different and each one of them had their very own way of doing things.
We went in this trip to more than most other trips to multiple ceramic markets in each city from Easy Homes to Red Stars to local markets and different architectural and design firms. In many ways some of the things give you the impression that things are quite similar in most cities in China but in some other ways they were also different and sometimes very different. And if you don't pay attention to details you may not see that difference. And that is precisely where it gets more interesting, in understanding those differences.
I saw the best Red Star Market that I have seen so far in China in the city of Guiyang. To me it was the most advanced ceramic mall by judging it by the brands there were there and how they presented themselves in this market, with the absolute latest looks and adjustments in showroom and product design after the reopening of China after Covid-19. Honestly, I was not expecting this. I also saw in Chongqing multiple and huge Red Star and Easy Homes. One of them was in construction and supposed to be ready by November of this year and could be one of the biggest ones I have seen in China. It was funny to hear when they were thinking of finishing the mall after we asked about the estimated completion date once we visited the site and toured it while it was still under construction. They told us that it was going to be ready in 3 months. I can tell you that in most other countries the answer would have been in at least one more year but in China only in 3 months. This simple thing explains how fast things are done in this country. A speed that most foreigners can't understand or process. This is a business also of speed of execution. Things in China happen so fast that if you blink you could miss a lot of things.
It was clear to me during and after the trip that is the era of the big slab "Yen Ban". The larger sizes are becoming more popular starting with 75x150 that is now like the entry level, 90x180 is gaining a lot of attention as the best mid-larger size and the obvious super larger sizes of 120x240, 120x270, 160x320 up to 160x360 that everyone must have or would be left out of the game.
The usual suspects (typically the top brands in the country) are moving fast by manufacturing the right sizes, they are installing lines to make the slabs in China and stop importing them from India or Europe, the product designs are getting better, the finishes also are getting much better, the stores are more beautiful, modern and better decorated. And they all are making things fast, very fast. I took the decision of travelling more to different cities across the country in order to not miss any of the things that are happening, to be more aware of the changes, to make a better benchmark and assessment of the market and even take with me people of other departments so they can see these things as well with their own eyes. It is not the same to just hear or see images at the corporate office. I believe that unless you keep your eyes and ears wide open you may miss the action and stay behind. The key to be successful is to understand where the market is going and to do the things they need faster than anyone else!
本文链接:
http://http://www.icctc.cn/content/?2314.html