谦逊是伟大领导力的本质 Humility is the Essence of Great Leadership
People often mistake a humble person for a weak person, and that is a big mistake!
人们常常把谦虚的人误认为是软弱的人,这是一个很大的错误!
The strongest people are not those that show strength in front of us. But those who win battles we know nothing about.
最强的人不是那些在我们面前展示出力量的人。然而我们对在战斗中胜出的人一无所知。
Humility is not typically the first thing that comes to mind when you think about great business leaders. Actually is quite the opposite, it is extremely hard for most successful leaders of top companies or brands to stay humble when they are often interviewed, are on TV, on covers of magazines, and so on and at times these people become hardly accessible.
当你提及伟大的商业领袖时,谦逊常常不是第一个被想到的品质。实际上恰恰相反,对于大多数成功的顶级公司或品牌的领导者来说,当他们经常被采访、在电视上、在杂志封面上或其他情况的时候都很难保持谦虚,有时这些人会变得不那么平易近人。
But what makes outstanding leaders are not pictures on the cover of magazines, or a God-like status given to many of the successful people. No, it is humility and the ability to stay true to your own core values despite all of your success.
但是,造就杰出领导者的不是杂志封面上的图片,也不是许多成功人士所享有的神一般的地位。这些都不是,是谦逊,以及不管你取得多大成就还仍然忠于自己的核心价值观的能力。
Humble leaders understand that they are not the smartest person in every room. Nor do they need to be. They encourage people to speak up, respect differences of opinion, and champion the best ideas, regardless of whether they originate from a top executive or a production-line employee.
谦逊的领导者明白,他们并不是每个房间里最聪明的人。他们也不需要这样。他们鼓励人们畅所欲言,尊重不同的意见,支持最好的想法,不管这些想法是来自高管还是生产线上的员工。
Many research studies have concluded that humble leaders listen more effectively, inspire great teamwork, and focus everyone (including themselves) on organizational goals better than leaders who don't score high on humility.
许多研究得出的结论是,谦逊的领导者比那些不谦逊的领导者更能有效地倾听,激发优秀的团队合作,更能让每个人(包括他们自己)专注于组织目标。
When a leader works to harness input from everyone, it carries through the organization. As other executives and line managers emulate the leader's approach, a culture of getting the best from every team and every individual takes deep roots.
当一个领导者努力利用每个人的意见时,它会贯穿整个组织。随着其他高管和直属经理效仿领导者的做法,从每个团队和每个人身上获得最佳效果的文化就会根深蒂固。
In short, leaders know how to get the most from people. When things go wrong, humble leaders admit to their mistakes and take responsibility. When things go right, they shine the spotlight on others. At the heart of humility is a desire to serve and a dedication to helping others become great. That's the essence of leadership; helping your people reach their full potential, helping your team maximize their gifts, helping people to become the best version of themselves.
简而言之,领导者知道如何从人们身上获得最大价值。当事情出错时,谦逊的领导者承认他们的错误并承担责任。当事情进展顺利时,他们会把聚光灯照在别人身上。谦逊的核心是服务他人的愿望和帮助他人变得伟大的奉献精神。这就是领导力的本质:帮助你的员工发挥他们的全部潜力,帮助你的团队最大化他们的天赋,帮助人们成为最好的自己。
Never confuse humility with weakness; as a matter of fact, it takes great strength of will and character to put the needs of others before your own. To admit your mistakes, to be vulnerable, transparent, and human in front of your team.
永远不要把谦逊和软弱混为一谈。事实上,把别人的需要放在自己的需要之前,需要很强大的意志力和性格。承认自己的错误,在团队面前表现得脆弱、透明、人性化。
Humble leaders exhibit behaviors that lift their team's spirits, self-esteem, and confidence to achieve anything imaginable. How you treat people said a lot about you, and your leadership will be judged on how you inspire, influence, and motivate your people. It has nothing to do with how much money you have or your position or title; it has nothing to do with that. It's all about inspiring people to believe that they can achieve anything beyond their own limiting belief of themselves.
谦逊的领导者表现出的行为能够提升团队的精神、自尊和信心,从而实现任何可以想象的事情。你对待别人的方式说明了很多关于你的事情,而你的领导能力将取决于你如何启发、影响和激励你的员工。这不是你有多少钱、你的职位或头衔,与这些都无关。这一切是关于激励人们去相信,相信他们可以取得任何超越自己有限信念的成就。
Humble leaders can achieve the unimaginable. Still, it all starts with a focus on the people you are entrusted to serve and your ability to drive people forward with excitement, inspiration, trust, and vision. To become one of the great leaders, it takes the strength of character and a firm commitment to do the right thing, at the right time, for the right reason. This means doing what you say when you say it and creating an environment of trust that allows everyone to produce their very best work.
谦逊的领导者可以成就难以想象的事情。不过,这一切都是从关注那些你被委任去服务的人开始的,以及你用激情、鼓舞、信任和远见推动人们前进的能力。做一个伟大的领导者,需要品格的力量和坚定的决心,为了正确的理由,在正确的时间,做正确的事情。这意味着你要说到做到,创造一个信任的环境,让每个人都能做出他们最好的工作。
Can you inspire your team's hearts and minds every day?
你能每天激励你的团队吗?
Inspiration creates the highest levels of engagement, it is what separates the best leaders from everyone else, and it is what employees want most in their leaders. The Inspirational Leader, inspire your team to "Believe in The Impossible"!
激励创造了最高水平的敬业度,这是最好的领导者与其他人的区别,也是员工最想从他们的领导者身上得到的东西。鼓舞人心的领导者,激励你的团队去"相信不可能"!
Humberto Valles
ICC General Manager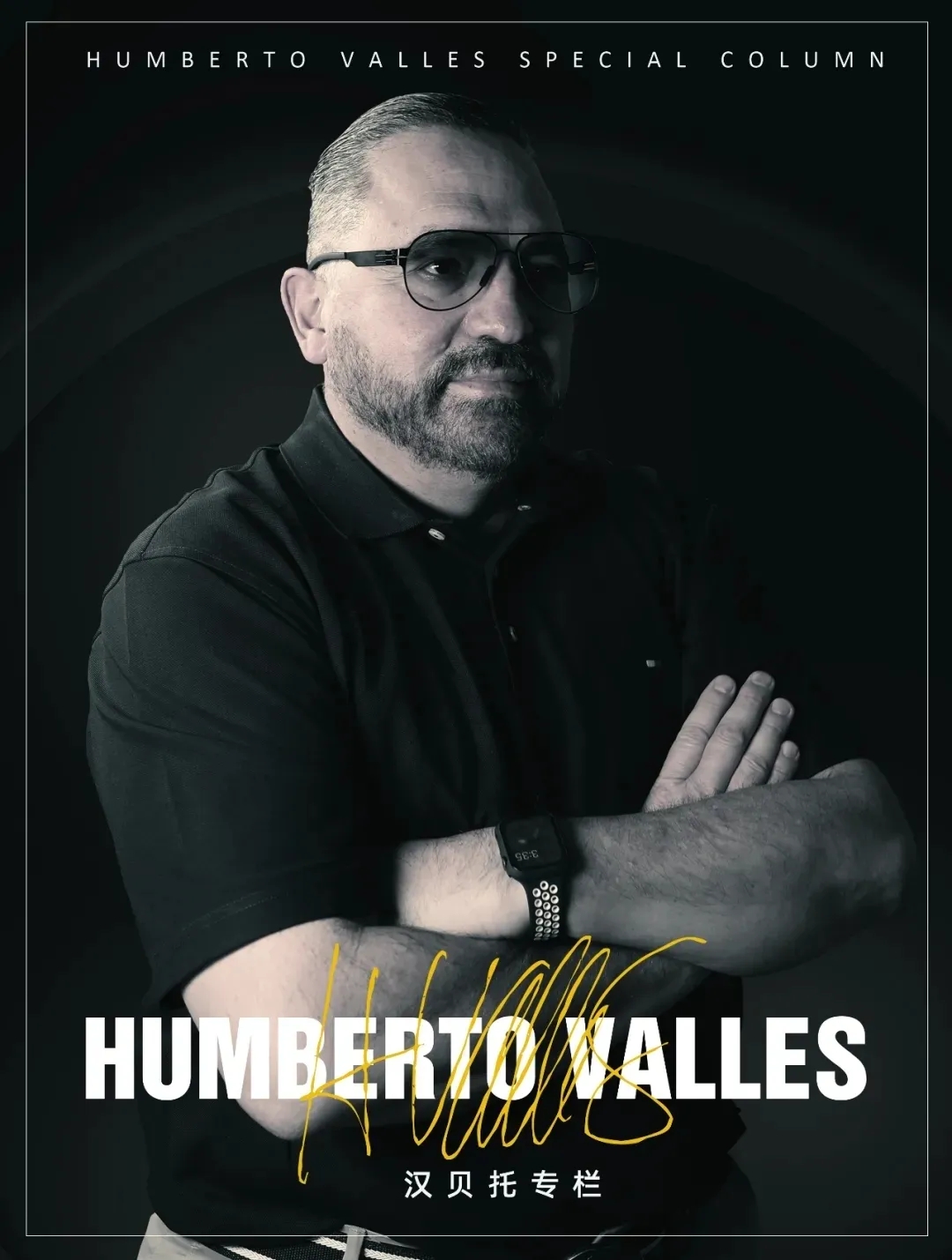 本文链接:
http://http://www.icctc.cn/content/?2326.html