在不确定的时刻,人们都希望被领导 IN TIMES OF UNCERTAINTY PEOPLE WANT TO BE LED
When the plan is working and things are good, anyone can lead, but when the plan falls apart and things get extremely difficult only the best leaders get you out of those difficult situations, Then, during these time is exactly when people search and want to have and work for the good leaders.
当计划有效并且一切顺利时,任何人都可以当领导,但当计划失败,事情变得极其困难时,只有最好的领导者才能让你摆脱这些困境。那么,在这段时间,人们会希望寻找优秀的领导者,并为他们工作。
For most, any plan we had for 2020 has likely fallen apart. With the second (and third) waves of Covid-19, and immense economic uncertainty looming, leaders are pausing to ask the questions that are critical to every organization: How can we move past surviving merely, to functioning effectively and even thriving? Now more than ever, people want to be led. So, what does effective leadership at times like this entail?
对大多数人来说,我们为2020年制定的任何计划都可能会存在落差。随着Covid-19第二波(和第三波)的出现,以及巨大的经济不确定性迫在眉睫,领导者会停下来问对于每个组织来说都关键的问题:我们如何才能摆脱仅仅是生存的状态,转化成有效的运作甚至蓬勃发展?现在,人们比以往任何时候都更希望被领导。那么在这种情况下,有效的领导者需要什么呢?
1. Balance Realism and Optimism
1、平衡现实主义和乐观主义
The first thing effective leaders do well is strike the right balance between reality and hope. People need to believe that better days are ahead, but they also want to know their leader has a grip on reality and is upfront about confronting it. Even putting the worst-case scenario on the table in a thoughtful and digestible way can provide a sense of relief. As some doctors will tell you, it's sometimes easier to handle a bad prognosis than it is to live with an unclear diagnosis. Strong leaders know that optimism is a force multiplier!
有效的领导要做的第一件事情,就是在现实和希望之间取得正确的平衡点。人们需要相信美好的日子就在前方,但他们也应该知道自己的领导人对现状有把握,并积极地面对现实。即使把最坏的情况以一种深思熟虑、容易理解的方式摆在桌面上,也可以让人松一口气。就像一些医生跟你说,有些时候处理一个不良的预后,比接受一个不明确的诊断更加容易。强大的领导者知道乐观是力量倍增器!
2. Communicate often and Authentically
2、经常真实地交流
When people are fearful about the future, they wonder over worst-case scenarios. To counterbalance unhelpful speculation, leaders need to communicate with transparency and authenticity, making it a priority to be visible and present, even if they don't have all the answers. During times of crisis, it's tempting to wait until you have a clear plan to communicate. I used to think I couldn't communicate without having all the answers, but during uncertainty, no one has the answers. Instead I have discovered that there's power in simply showing up. Showing up as your most authentic self is a powerful leadership tool in our current world context. Effective communication during a crisis requires empathy, meaning-making and direction-giving, which are very different from simply transmitting information. These also go a long way in providing employees with the sense of connection they crave while working remotely.
当人们对未来感到担心时,他们会想到最坏的打算。为了抵消无益的猜测,领导者需要透明和真实地进行沟通,优先被看见和被呈现,即使他们不知道所有的答案。在危机时期,等待是很诱惑的,等到你有一个清晰的沟通计划。我曾经认为,没有所有的答案就无法沟通,但在不确定的情况下,没有人知道答案。相反,我发现只要出现,就有力量。在我们当前的世界背景下,展现你最真实的自我是一个强有力的领导工具。危机期间有效的沟通需要有共鸣,意义的形成和方向的指定,这与单纯的传递信息有很大的不同。这在远程工作时,为员工提供相联的感觉也大有裨益。
3. Focus On Purpose and Culture
3、注重目的和文化
Before Covid-19, life often felt like we were running (or sprinting) a race. Now, we've found ourselves tripped up, through no fault of our own. While there are those who will simply pick themselves up and keep moving down the track, others are pausing for long enough to wonder why they were running in that particular race to begin with. For that reason, it's critical for leaders to double down on purpose and culture. It's exactly when times are turbulent and employees are second-guessing what they're doing that they need to be reminded of the company's "why": Why do we exist? Why would anyone want to work here? Why should they care? Keeping employees engaged is entirely dependent on connecting them to the team's purpose, reminding them that they belong to something greater than themselves and reminding them that they're an essential part of the organization they've helped to create.
在Covid-19之前,生活常常感觉我们好像在跑步(或冲刺)赛跑。现在,我们发现自己被绊倒了,这并不是我们自己的错。有些人只是简单地振作起来,沿着跑道继续前进,而其他人则会停下来足够长的时间,想知道自己为什么要在这个特殊的比赛中开始。因此,领导者必须在目标和文化上加倍努力。正是在时局动荡的时候,员工们开始反思自己在做什么的时候,他们才需要记住公司的"为什么":我们为什么存在?为什么有人想在这里工作?他们为什么要在意?员工保持积极性完全取决于让员工与团队目标联系,提醒他们,他们属于比自己更伟大的东西,提醒他们,他们是他们帮助创建的组织中必不可少的一部分。
4. Nourish Yourself
4、培养自己
As anyone who has led large teams will tell you, being a leader is like living in a fishbowl, where you're the fish. Even on a good day, the way you dress, the mood you're in and the words you use take on a disproportionate weight. But during a crisis, every facet of your demeanor is magnified. For this reason, great leaders know the importance of operating every day as the best version of themselves: calm, rested and emotionally strong. When you're in top form, it has a contagious effect on the organization. It sets the right tone, instilling confidence in those around you who rely on your good judgment. Taking care of yourself is not selfish; it's the most selfless thing we can do. Exercise more, meditate, eat well and get plenty of sleep. Not only will you benefit from it, but so will all those who swim with you or stare into your fishbowl each day.
任何一个领导过大型团队的人都会告诉你,做一个领导者就像生活在一个鱼缸里,你就是里面的鱼。即使是在美好的一天,你的穿着方式、你的心情和你的用语都会有不相称的重量。但在危机期间,你的行为举止的每个方面都会被放大。出于这个原因,伟大的领导者知道以最好的自我状态来度过每一天的重要性:冷静、休息、情绪坚强。当你处于最佳状态时,它会对整个组织产生影响。它奠定了正确的基调,给你周围那些依赖你良好判断的人灌输信心。照顾好自己不是自私;这是我们能做的最无私的事。多锻炼,冥想,吃好,有充足的睡眠。不仅你会从中受益,所有那些和你一起游泳或每天盯着你鱼缸看的人也会从中受益。
5. Evaluate Competitive Positioning
5. 竞争定位评估
The past few months are a case in point of how change happens faster during times of change. For instance, it is incredible how we have experienced 10 years' worth of growth in e-commerce in just the last ninety days. And as one traditional retailer after another succumbs to this dynamic, it shows how dramatic shifts in competitive positioning can occur at moments like this. By tightening down in some areas (such as cost) and doubling down in others, they not only survive and bounce back but actually figure out how to "bounce forward" and bend the curve of their trajectory as they emerge from the crisis. Bouncing forward requires that leaders, rather than getting triggered into fight/flight/freeze mode, engage their capacity to keep their eyes, ears, hearts and minds wide open, which is only possible when they invoke the most important characteristic of all: curiosity.
过去的几个月是一个例子,说明在变革时期,变革发生得更快。例如,令人难以置信的是,在过去的90天里,我们经历了电子商务10年的增长。随着一个又一个传统零售商屈服于这种动态,这表明,在这样的时刻,竞争定位会发生多么巨大的变化。通过在某些领域收紧(如成本)和在其他领域加倍投资,它们不仅能够生存下来并反弹,而且在走出危机后,它们实际上还弄清楚了如何"向前反弹"并弯曲它们的轨迹曲线。向前跳跃要求领导者,用他们的能力保持他们的眼睛、耳朵、心灵和思想敞开,而不是进入战斗、逃跑或冻结模式,只有当他们唤醒所有特征中最重要的:好奇心,时才有可能。
6. Stay Curious
6. 保持好奇心
The ability to know what to do when you don't know what to do is only possible through curiosity, the prerequisite to which is humility; effective leaders have both. Among its many benefits, curiosity stimulates the reward centers of the brain, helping us to anticipate positive outcomes rather than only worry about risks. It also engages our capacity to seek and enjoy challenges, rather than avoid them, and it allows us to recover and grow faster following setbacks.
当你不知道该做什么的时候,只有通过好奇心才能知道该做什么,而好奇心的先决条件是谦逊;高效的领导者两者兼而有之。在好奇心的诸多好处中,好奇心会刺激大脑的奖赏中枢,帮助我们预测积极的结果,而不仅仅是担心风险。 它还使我们有能力寻求和享受挑战,而不是逃避,它使我们能够在挫折之后更快地恢复和增长。
7. Pause and Celebrate Successes
7. 停下脚步,庆祝成功
These past few months of difficult times have raised countless questions and surfaced many fears. However, they have also equipped us with invaluable insights about ourselves and our organizations. This period has made certain vulnerabilities evident but has also illuminated strengths and capabilities that should be recognized and celebrated at every opportunity.
过去几个月的困难时期提出了无数的问题,也涌现出了很多担忧。然而,它们也使我们对我们自己和我们的组织有了宝贵的见解。这一时期使某些漏洞显而易见,但也说明了在每个机会中都应该有得到认可和赞扬的优势和能力。
Effective leaders resist the urge to simply keep their foot on the gas; instead, they pause long enough to seek out the pebble in the organization's shoe. They recognize that while certain practices may have sufficed and helped the organization muddle through until now, they are unsustainable in the long run. At an individual level, each employee needs to be given the space to pause and examine what their pebble might be.
有效的领导者会抑制住只把脚放在油门上的冲动;相反,他们会暂停足够长的时间,去寻找公司鞋子里的小石子。他们认识到,虽然某些实践可能已经足够并帮助组织到目前为止应付过去,但从长远来看,它们是不可持续的。在个人层面上,每个员工都需要有暂停的空间,并检查他们的小石头可能是什么。
During ongoing times of challenge, it's essential for leaders to reinforce people's self-efficacy by highlighting all of the obstacles they've overcome, the successes they achieved and the capabilities they've displayed.
在持续不断的挑战中,领导必须通过强调人们克服的所有障碍、取得的成功以及展示的能力来加强人们的自我效能感。
These qualities and habits of effective leadership have always been desired, even before the chaos of 2020. But now, more than ever, it's time for leaders to bring their best and be at their best.
有效领导的这些品质和习惯一直是人们所期望的,甚至在2020年的混乱之前也是如此。但现在,比以往任何时候都更需要领导者发挥他们的最佳状态。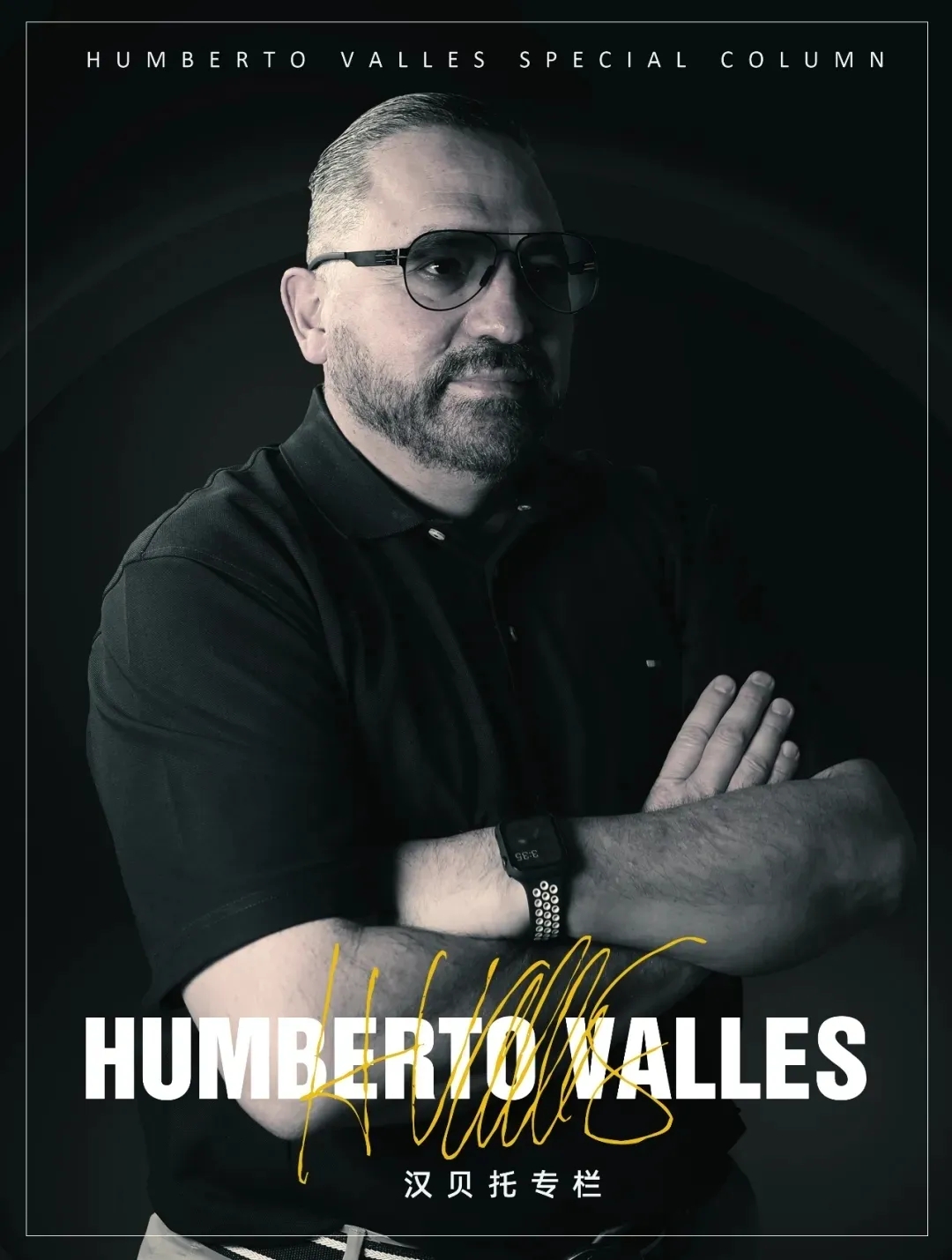 本文链接:
http://http://www.icctc.cn/content/?2322.html