来自北美的问候HELLO FROM NORTH AMERICA
After 7 continuous months of being in China I was able to finally travel back to my home in USA to see my family. I am writing this article from the comfort of my home office. I used to travel back and forth between China and USA every 6-8 weeks and stay in America for 2 weeks.
在中国连续生活了7个月之后,我终于能够回到我在美国的家,看望我的家人。我正在舒适的家中办公室写这篇文章。以往每隔6-8周我会在中国和美国两地往返,并在美国逗留2周。
This time I may stay for an entire month and work virtually from my house in Texas. I am planning also to go to our corporate office in the North of Mexico in the city of Chihuahua in a couple of weeks. This trip to Mexico is also a must to keep up with all the things the company is doing. Besides our corporate office in Mexico has great information related to design and trends of the industry. This information is worth more than gold especially now that we have not been able to travel to Italy to CERSAIE to see with our own eyes the new proposals of the top Italian Ceramic and Design Brands of the Industry.
这次我可能要逗留一个月,并在我德克萨斯州的家里居家办公。我计划这几周里会到墨西哥北部奇瓦瓦市我们公司总部去。这次墨西哥之行也是一件必须与总部所有工作保持同步的事情。除此之外,我们在墨西哥的总部有大量与设计和行业趋势相关的资料。这些资料的价值远超过黄金,尤其是现在我们无法前往意大利,无法有博洛尼亚展,不能亲眼看到意大利行业里的顶级陶瓷和设计品牌的新方案。
Travelling out of China to USA was quiet and odyssey for me due to different challenges that I was presented with during the months I was in China during the pandemic. First when I arrive in March I had to do a mandatory 14-day quarantine. Fortunately, most of the time I stayed at my home in Foshan and only the first two days I had to spend in Government authorized hotels, while waiting for my COVID-19 results. But that was only the beginning, because for the next 6 months I wasn't able to travel like everyone else out of China, not even inside China for 3 months.
从中国到美国的旅程对我来说安静而艰难,因为疫情期间在中国的几个月里,我遇到了各种不同的挑战。首先,三月份到达时,我必须进行为期14天的强制性隔离。幸运的是,大部分时间我留在佛山的家里,只有头两天必须在政府指定的酒店里度过,等待COVID-19 的报告结果。但这仅仅是一个开始,因为在接下来的6个月里,我无法像其他人一样走出中国,甚至前3个月里不能在中国境内出行。
That was kind of odd to me since I hardly stay in one place more than 3 weeks. To make things even worse, just when the government announced the opening of a few flights from China to USA back in September my Work Visa was about to expire and had to renew it otherwise going out of China and then having an expired visa while in USA was going to be very difficult to get back. So I had to wait an additional 3 weeks waiting for the new VISA.
这对我来说有点反常,因为我很少在一个地方待超过3周。更糟的是,就在九月份中国政府宣布开通从中国到美国的几个航班时,我的工作签证即将到期,必须续签,否则离开中国后,在美国拿着过期的签证再回来会非常困难,所以我不得不为了新签证再等了3周。
Finally, when I have everything in order I realized that there were only two flights available per week and one of them was way too long like 36 hours to get to just Los Angeles I had no option but to pick the other one that was direct (14 Hrs.) but it was expensive!
最后,当我把一切都安排妥当后,才发现每周只有两个航班,其中一个时间太长了,像是36小时才能到达洛杉矶,我别无选择,只能选另一个直达航班(14小时),但它太贵了!
Anyway, I finally took the flight on which there were only 150 passengers out of the 560 capacity of the Airbus 320 two story plane. It was pretty empty which made me feel more safe and comfortable. To my surprise out of the 150 people taking the flight I only saw two foreigners. The rest of the people seemed to be Chinese or American Chinese, it was surprising to me. I expected to see most of the people being American of foreigners.
不管怎样,我最终还是坐上了这架能容纳560名乘客的空客320两层客机,但机上只有150名乘客。它相当空旷,这让我感到更安全和舒适。使我吃惊的是,在乘飞机的150人中,我只看到两个外国人。其余的似乎是中国人或美籍华人,这让我很惊讶。我原以为大多数人是外国的美国人。
When we were in the plane we filled a form related to information regarding Covid-19. To my surprise the form was never asked for and we arrived to the airport, security, immigration or customs. Actually the whole arrival process was like there has never been a Pandemic!
我们在飞机上填写了一份有关Covid-19信息的表格。令我惊讶的是,我们到了机场、安检、边检或海关,这张表格也没有被要过。事实上,整个抵达过程就像从来没有发生过疫情一样!
In some ways good because it was fast, because there were only very few international flights, but in other ways bad because it made me feel uncomfortable, insecure, concerned and understood why Covid-19 has been and continues to be bad in USA.
在某些方面是好的,它很快,因为只有很少的国际航班,但从另一些方面来说,这是不好的,因为它让我感到不舒服、不安全和担心,我懂了为什么Covid-19在美国一直持续和恶化。
The bus that took me to my hotel because we arrived very late at night required the use of mask and keeping social distancing. And in the hotel they checked my temperature at the entrance and I had to use a mask all the time. Next day in the morning at the airport I saw a better image because everybody was using a mask and inside the plane you had to use it at all times. No food or drinks were served on the one-and-a-half-hour flight to my city in Texas. The plane was completely full and made me feel uncomfortable even though I was on first class with more space and less people.
有一辆巴士把我带到酒店,因为我们很晚才到达,载我去酒店的巴士上需要戴上口罩并保持社交距离。在酒店入口处他们检查我的体温,我不得不一直戴着口罩。第二天早上在机场,我看到了好一些的情景,因为每个人都戴着口罩,你在飞机上必须一直戴着它。在飞往德克萨斯州的一个半小时的航班上,没有提供任何食物和饮品。飞机上坐满了人,尽管我坐的是头等舱,空间更大,人更少,我还是觉得不舒服。
Finally arrived to my home city and when I saw my wife and kids I was afraid to hug them. I knew I came clean out of China but I wasn't 100% sure if I could have had contracted the virus during the arrival and stay in LA even though I was super cautious. It was very strange not seeing your family for seven long months and when you get to see them after that long period of time it was odd that I couldn't greet them well.
终于我到家了,当看到我的妻子和孩子时,我不敢去拥抱他们。我知道我是健康地离开中国的,尽管我非常谨慎,但我不能100%确定我是否在抵达洛杉矶期间感染了病毒。七个月没有见到你的家人是很奇怪的,当你在很长一段时间后再见到他们时,却不能很好地和他们打招呼就更怪异了。
Covid-19 has done in my personal opinion incredible behavioral changes in our lives and you should be grateful to live in a country that has been responsible controlling the virus even with all the tough restrictions. I am home but not completely relaxed, happy to see my family and enjoying every minute even with all the stress of potentially getting sick with the virus. I am staying and working from home most of the time and only go out to do absolutely necessary stuff.
在我个人看来,Covid-19给我们生活的行为带来了极大改变,你应该感激生活在一个对控制病毒负责任的国家,即使它有严格的限制。我在家里并没有完全放松,我很高兴见到我的家人,享受每一分钟,即使也紧张着可能会感染到病毒。我大部分时间都待在家里工作,只有在非常必要的时候才外出。
I have been sharing my incredibly positive experience dealing with the Pandemic in China and learning how to deal with it in the USA again but this time with all the experience acquired in China.
我一直在分享我在中国应对疫情的极其积极的经验,并学习如何在美国再次应对它,但这次是用我在中国获得的所有经验。
"All of the things we obtained too easily, we esteem too lightly"
"我们轻易得到的东西,我们却不以为然"
You don't know how important many simple things are until you lose them...
许多简单的事情,直到失去了才知道有多重要…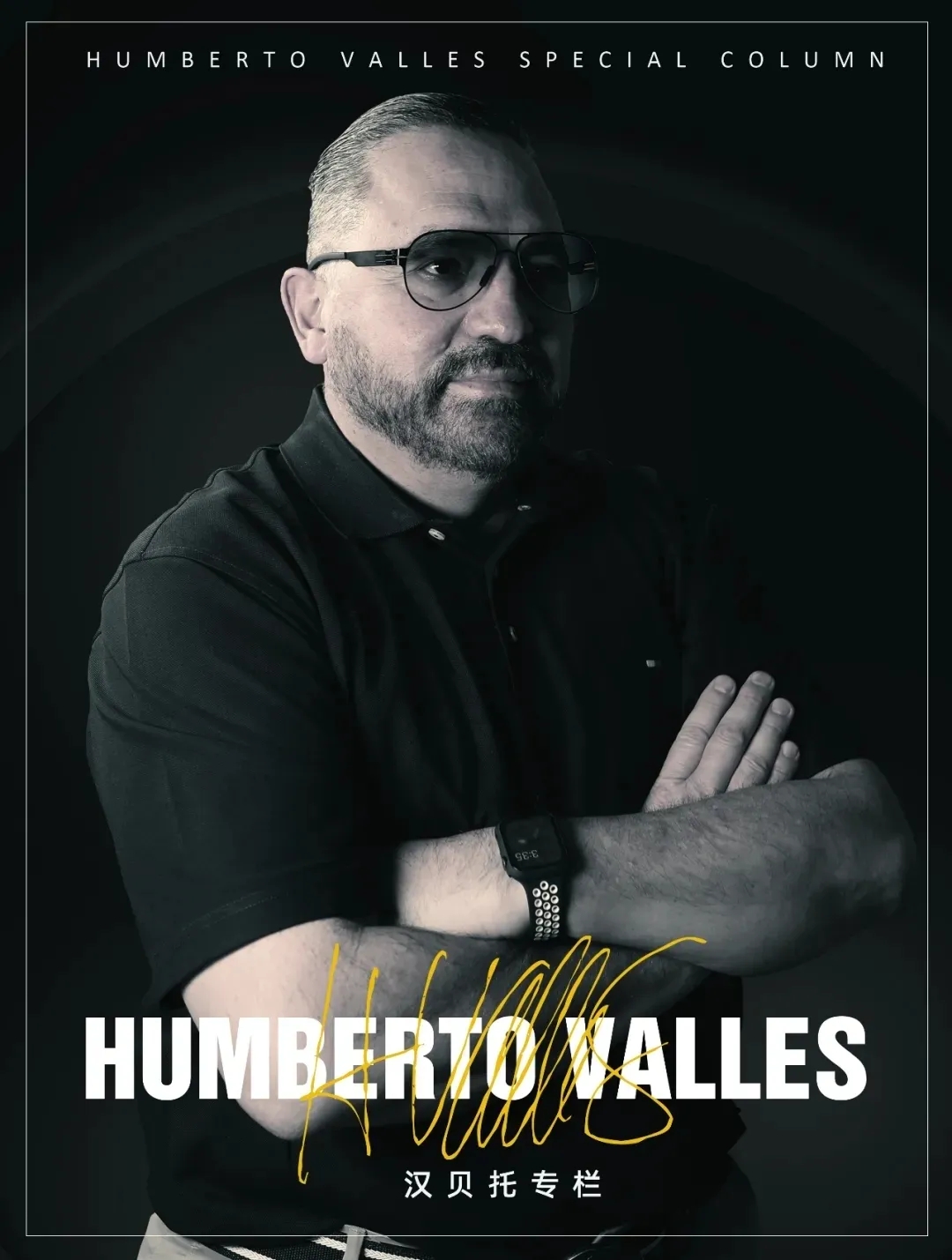 本文链接:
http://http://www.icctc.cn/content/?2320.html